Cartridge heater is cylindrical electrical heating elements. Protected with a stainless steel sheath, their watt density can reach 25 W/cm2 and their operating temperature can go up to 800°C (1472°F)
Cartridge heater is one of the electric heating elements, which is widely used in industry mould heating. Compared with the same heating element of high thermal, cartridge heater can save 5% of electric materials, and heat efficiency can reach 90%.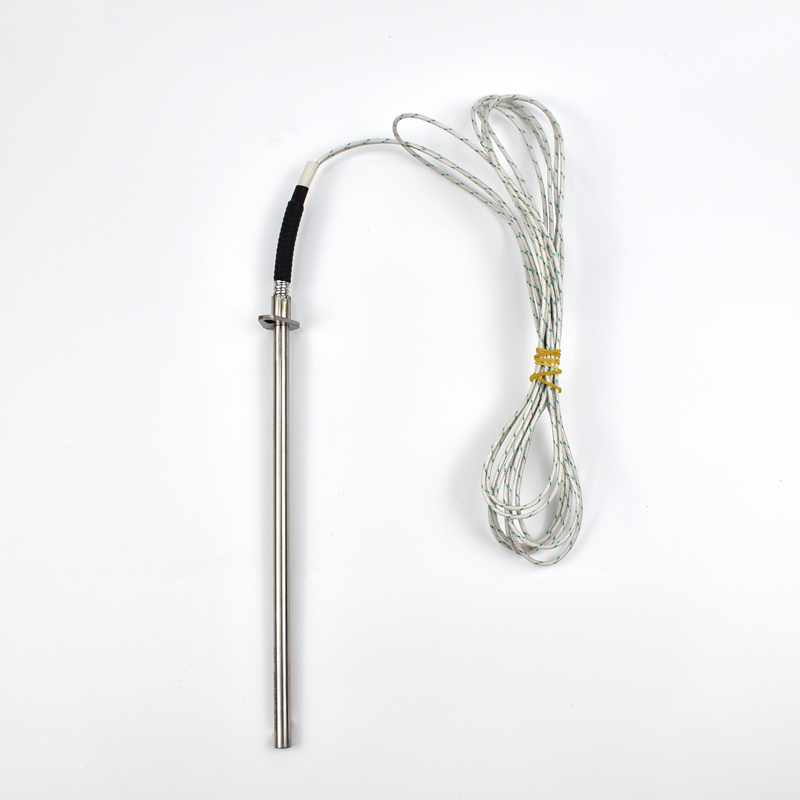 Mostly, cartridge heater is used for heating solids such as injection presses heating plates or various tools, it can also be used for heating up water of gases under certain conditions. Widely used for manufacturing plastic and rubber parts in the car industry or in the food processing industry, etc . Cartridge heaters are also commonly found in the chemical, electronics, medical equipment, packing and nuclear industries
Applications
1. Cartridge heater applied in mold heating has been very popular
2. Heating system in plastic machinery.
3. Pharmaceutical production
4. Heat Treatment Lab
5. Chemical industry and so on
3. Competitive Advantage
1. We manufacture high density cartridge heaters; Minimum diameter can reach 2.6mm.
2. All lead wires are pure nickel
3. Insulating material can be resistant to the high temperature of 400 degree.
4. Our product can meet IP65 waterproof
5. We produce cartridge heater with distributed wattage.