16x265mm 304 StainlessSteel Sheath 200v 1000w Cartridge Heater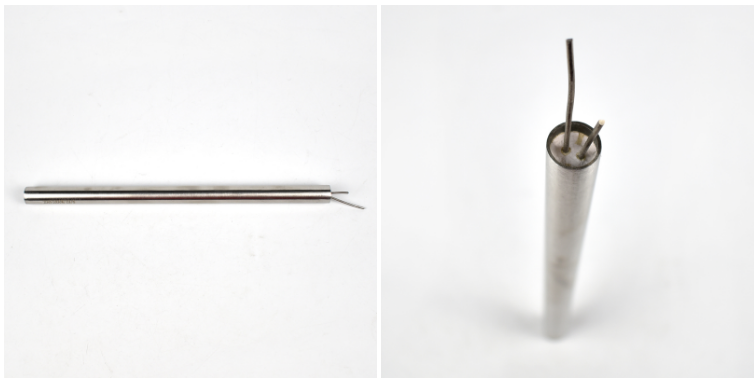 Products Description
All products are using SUS304 or SUS321 seamless stainless steel pipe, MOG holder and MGO head with high temperature 1800C,99% MGO rod,overseas high temperature MGO powder, Cr20Ni80 resistance wire ,Ni-Mn lead wire and Silicone Rubber wire .It suits for mold heating . Large-scele production with competitive price,Good-look appearance of the product and excellent quality .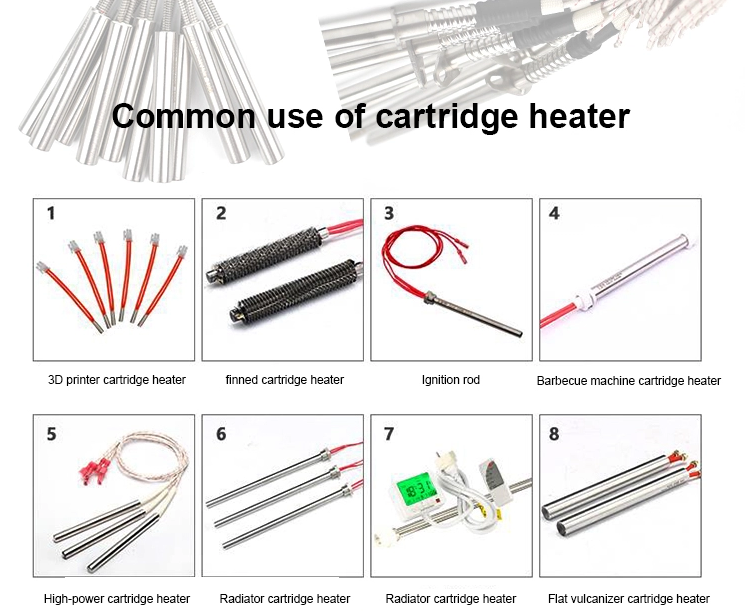 Features
1.Fast heating and long service life
2.Power and voltage can be customized according to requirements.
3.Used in hot forming machinery,meachanical equipment,etc.
4.According to different use requirements,choose the grade of heating wire,magnesium rod and pipe.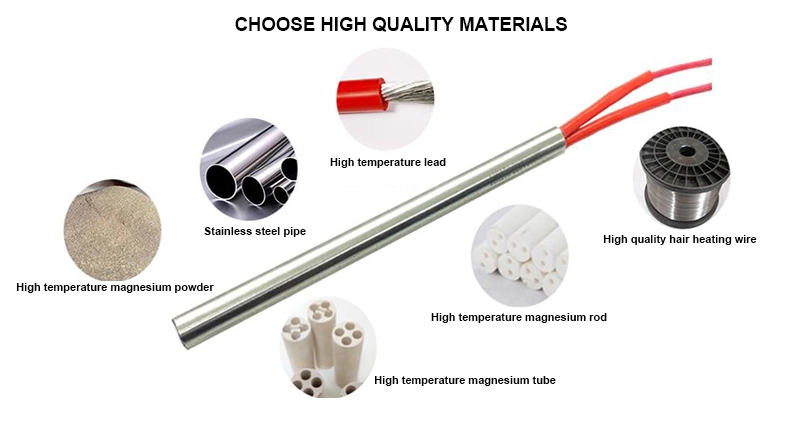 Install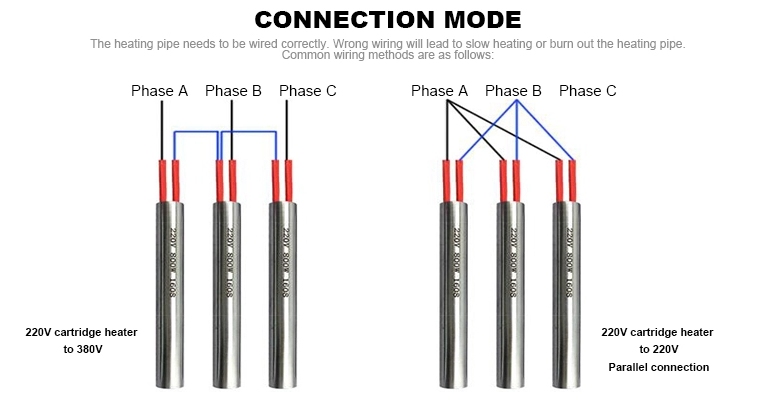 The actual diameter of the conventional heating tube is 0.1-0.2mm smaller than the inner diameter of the die hole. Proper size can make the mold more rapid and uniform temperature rise, more energy-saving, more convenient installation and maintenance, longer service life. Too much space in the mould will make the heating temperature of the electric heating tube too high, so it can't completely contact the heat transfer, only rely on the radiation heat transfer, resulting in the damage of the heat breakdown, the heat conduction effect is not obvious, and serious waste of electric energy.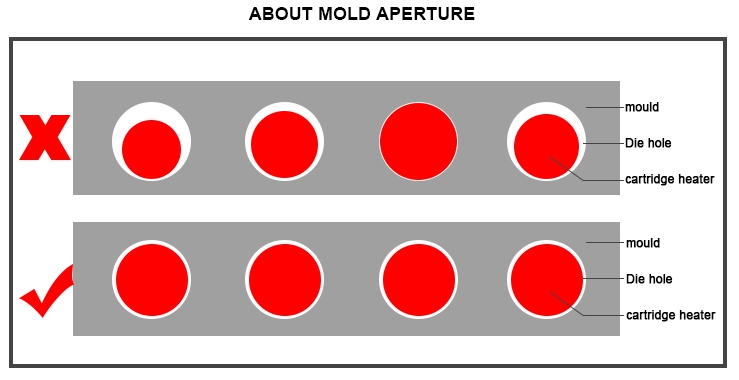 Order Notification
1. Confirm whether the heating pipe is heated by mould or liquid?
2. Pipe diameter: the default diameter is negative tolerance, for example, the diameter of 10 mm is 9.8-10 mm.
3. Pipe length: ± 2mm 4. Voltage: 220V (other 12v-480v)
5. Power: + 5% to - 10%
6. Lead length: default length: 300 mm (customized)
Applications
Injection Molding Manifolds
Food Production
Immersion Tank Heating
Plastic Welding
Injection Molding
Fluid heating, hot melt adhesives and etc.
Cartridge heater is widely used in

plate vulcanizing machine, heat transfer printing machine, printing machine, hot scissors, bronzing machine, textile knife mold, submersible heating pipe, heating pipe of radiator, fireplace biological particle ignition rod, water heating blanket, fast sealing machine, footwear industry, semiconductor eutectic welding, crusher, pharmaceutical machine, die casting input channel, injection heating without sprue, etc.
Production and Processing
All heating pipes are strictly tested before leaving the factory to ensure that customers can safely use our company's heating pipes.